Well I finally got around to making my full stainless exhaust using my trd muffler. I ended up using 2.5 inch mandrel bent piping and 2 perforated resonators. Everything is stainless including the flanges and I used 309L for the filler rod. Basically I learned 2 things one stainless is hard to weld and two I currently suck with a TIG welder. My friend Ken helped me put it all together it took about 8 hrs to cut fit and weld everything with a lunch break. Also I had to fix the Y pipe I got from Dat because it cracked. I think this is because the end near the flex pipe was too close to the frame and was hitting from time to time. So I fixed the crack and cut the pipe and re welded it with a download slope. Tomorrow I will hopefully get some sound clips and better pics.
All together it was about 250 dollars and i can say after all the hard work that went into it I am glad no one opted to order one for 300 + shipping.
Here is the original thread with everything I bought to make it.
http://www.solaraguy.com/viewtopic.php? ... hlight=trd
I ended up only using one of my 5 foot sections of pipe. Basically in the end I needed
2 45 degree bends to make the 1 S bend 409 stainless
2 Resonators perforated 18 inch body 22 inch overall 304 stainless
1 Stainless highflow cat OBD2 compliant 11 inch tip to tip 409 stainless
5 feet of straight 409 stainless
1 90 degree bend for right before the trd muffler 409 stainless
4 flanges 2 for the catback and 2 for the highflow cat all 1/2 inch 304 stainless steel.
1 hanger rod 3/8 409 stainless
1 O2 sensor bung 304 stainless
3 FEL-PRO 60496-1 gaskets
To start this is the old exhaust lots of rust because of NY winters and salt. You can also see it has been repaired about 4 times after it fell apart many times. I also used lots of clamps because I could not weld to the massively rusty pipe.
TRD muffler with new flange the old one was way too rusted so I added a 3/8 mild steel flange (1 winter old)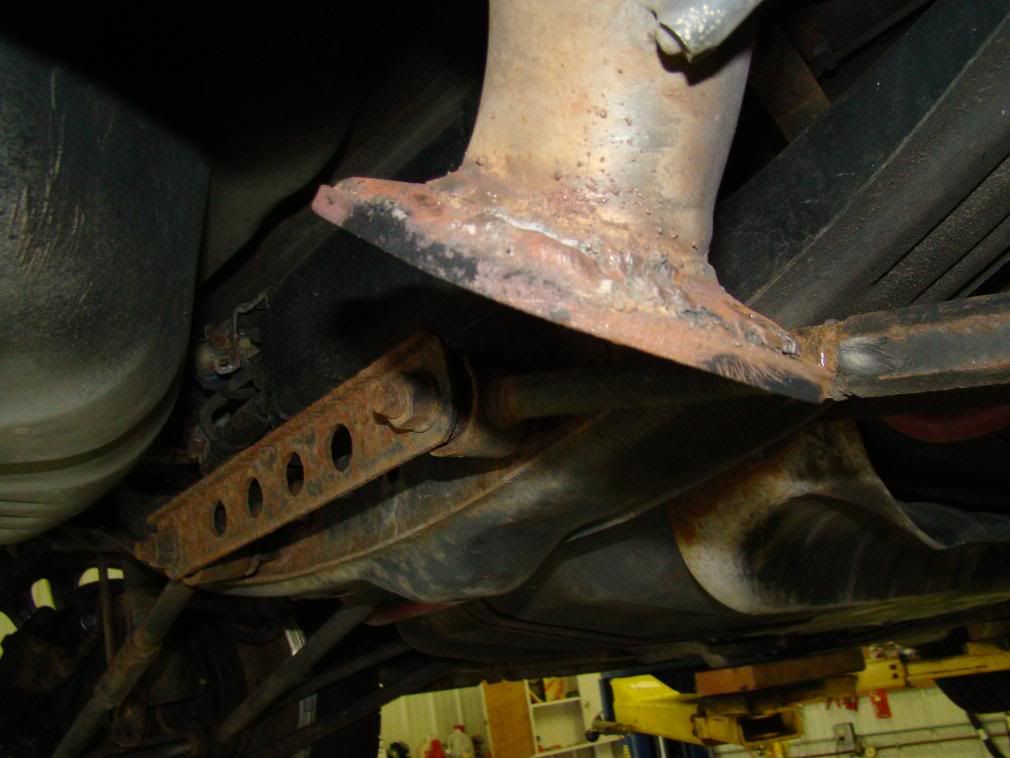 Here is the dat Y pipe not too bad looking after a couple winters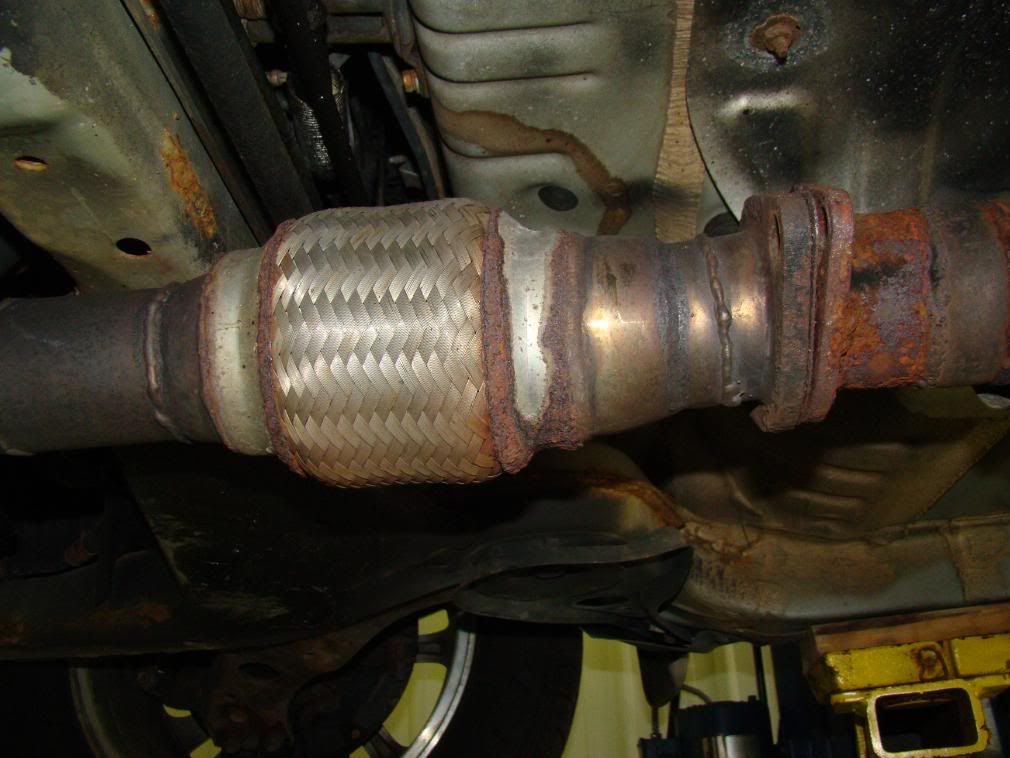 here is the crack outlined in green
Fixed by me and my first time with a TIG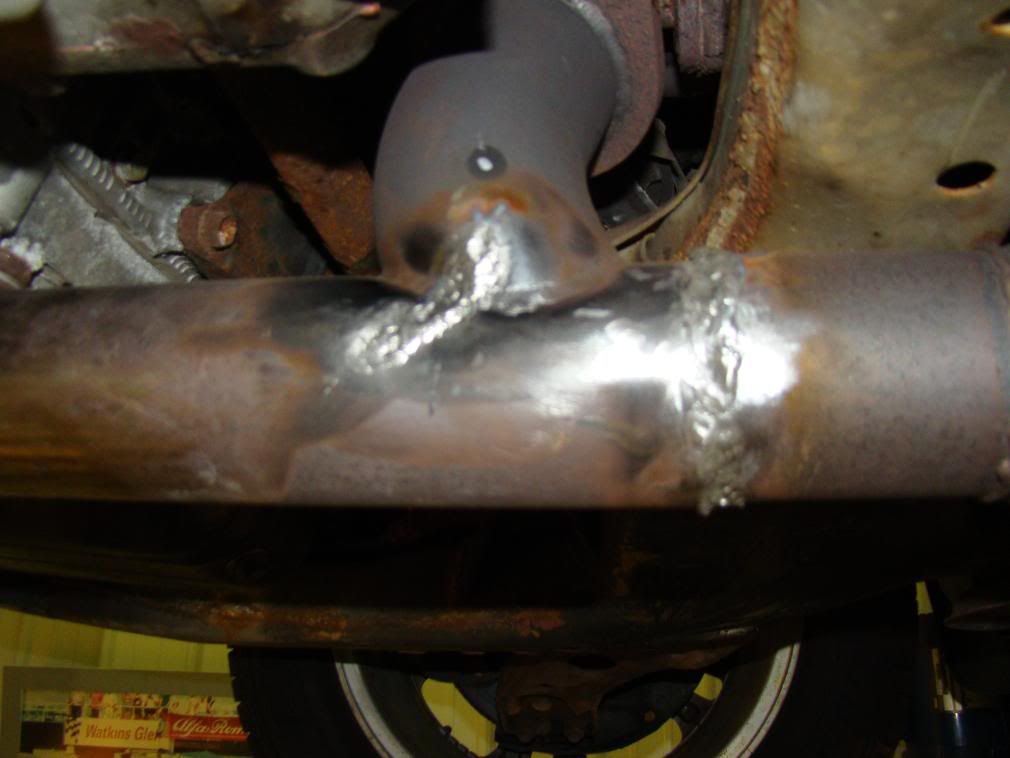 Here is Ken working on my new highflow cat.
Now on to the exhaust
Here it is all put together on the lift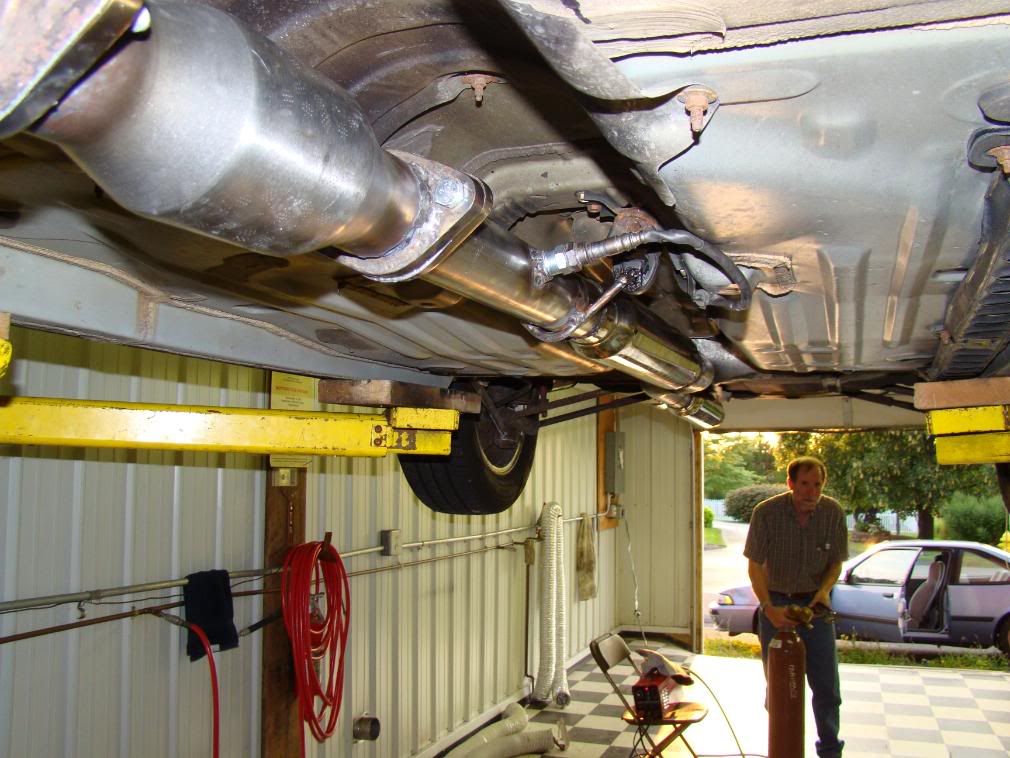 And on the ground it sits nice and high and that makes me happy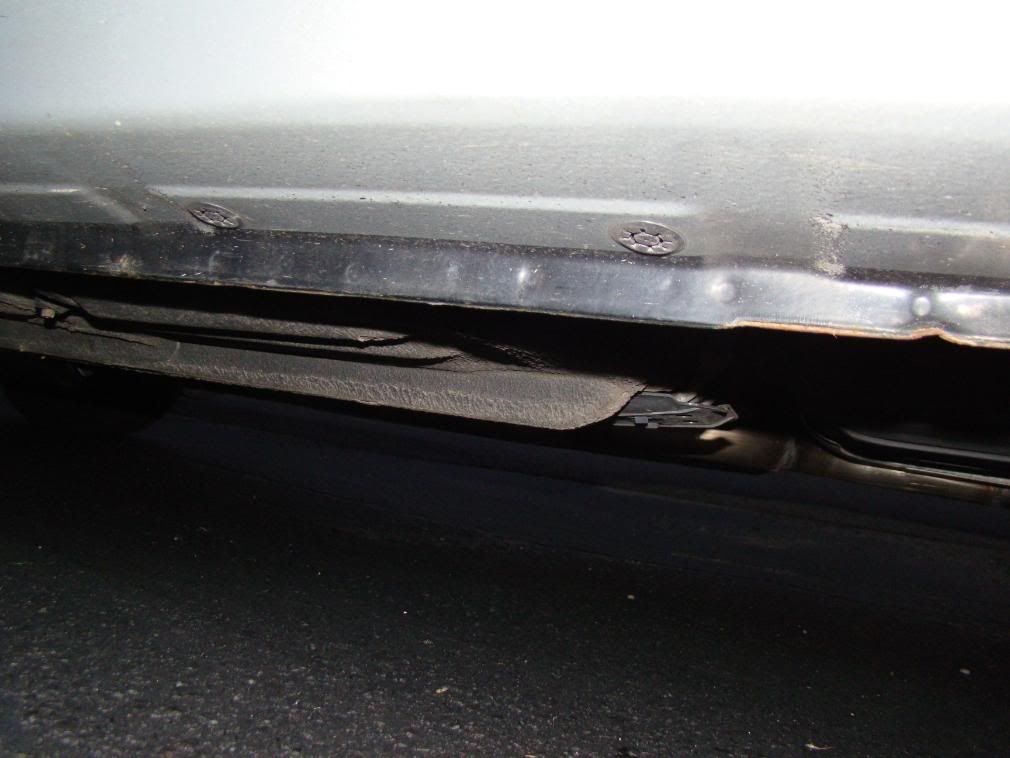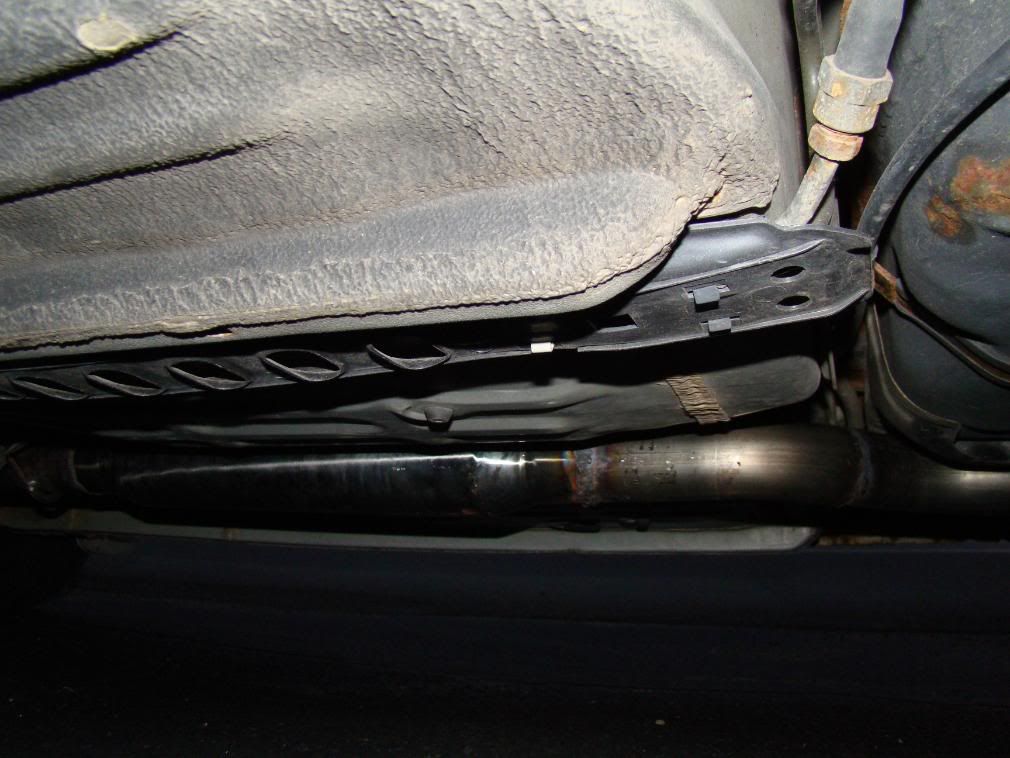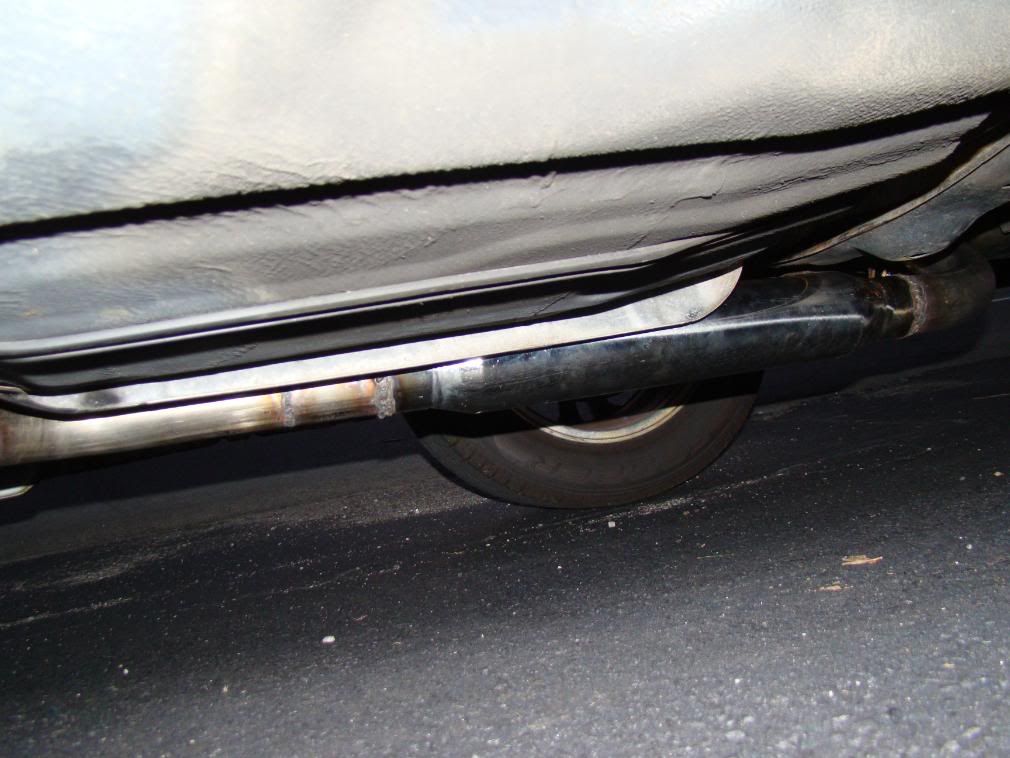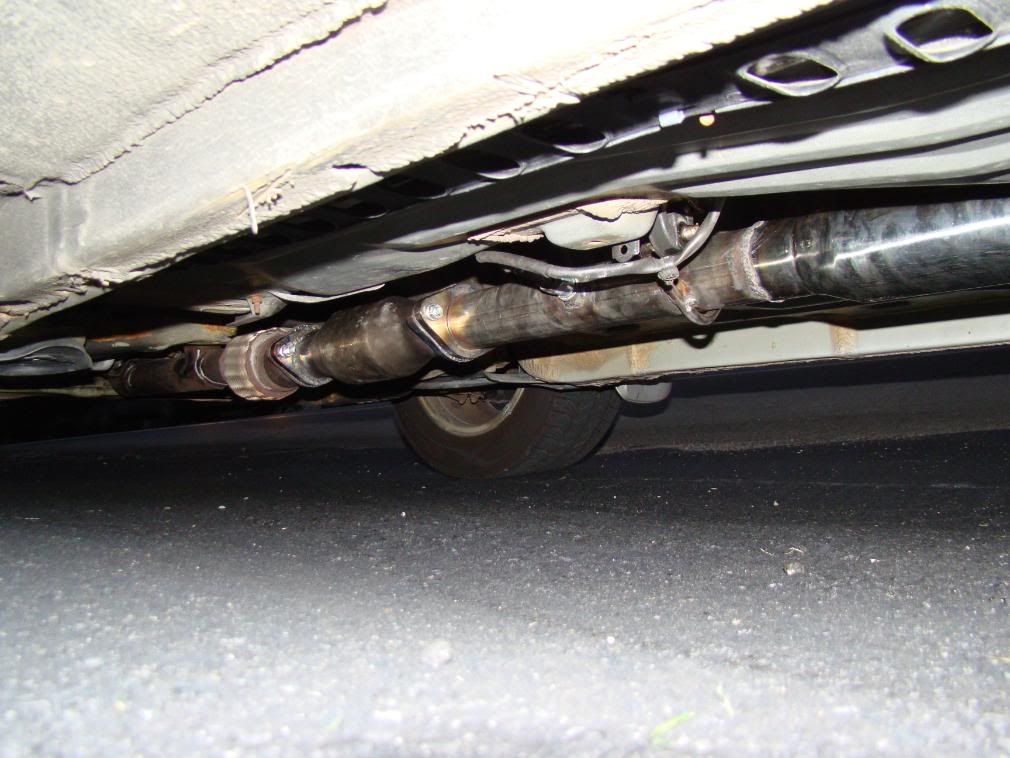 Video 1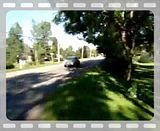 Video 2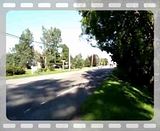 Video 3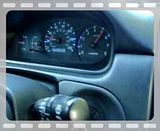 Last edited by
Midias
on Wed Oct 08, 2008 11:04 am, edited 10 times in total.
SolaraGuy Semi-Pro Racer

Posts: 3550
Joined: Sun Jul 18, 2004 8:06 pm
Location: Rochester NY