I did this a couple weeks ago after I got my rebuilt supercharger back and also installed my injectors. This is a thread as a response to this old injector thread (
http://solaraguy.com/viewtopic.php?t=39272
) where people started to spazz out and go nuts about how the injectors don't fit the 1mzfe properly. Also, no specific information was given about how to make them fit properly.
So, this is just here as a reassurance for those who want or have the red top injectors and want to install them on their car without the stress of not knowing exactly what is involved and how they will fit until they try them.
Long story short- they work. And they work quite well. They fit. And they fit quite well. What you will need to make them work is the lower grommet from the stock injectors. And, of course, if you have used injectors, replace the top o-ring and grommet. The bottom grommet can be re-used from the stock injectors, as it doesn't seal fuel in anyway and is really just there for keeping dirt/crap out.
In the picture below:
from left to right- 2jz injector, 2jz injector with 1mz grommet, 1mz injector with grommet, 1mz injector without grommet.
I know that the injectors on the solaras are slightly different from mine, but you should have the grommet too.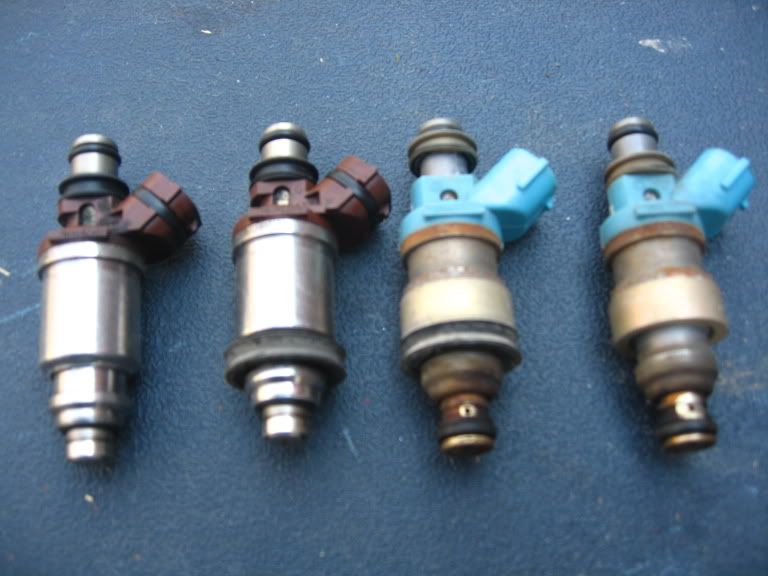 In the picture below:
how the 2jz injector fits without the grommet. Basically, it doesn't seat like the 1mz ones since they're shorter.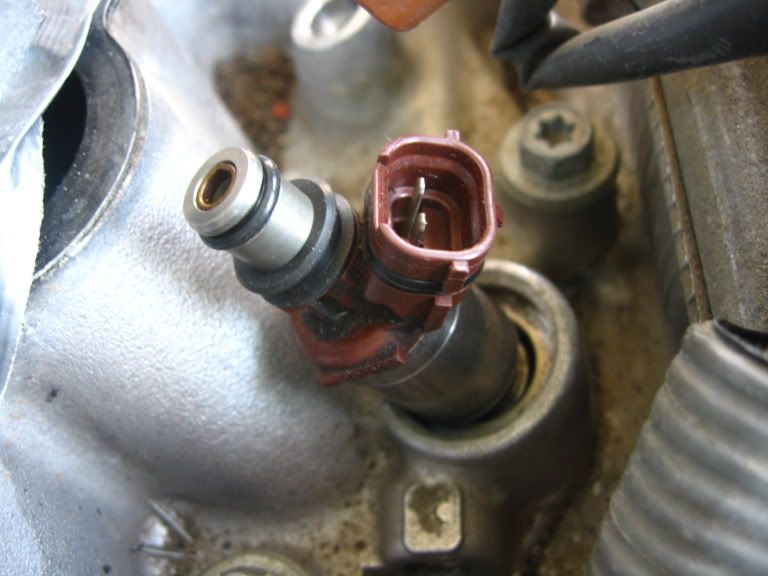 In the picture below:
how the 2jz injector sits with the grommet. Just like the stock ones. The only difference is that it wobbles since it's shorter and doesn't pop in like the 1mz ones.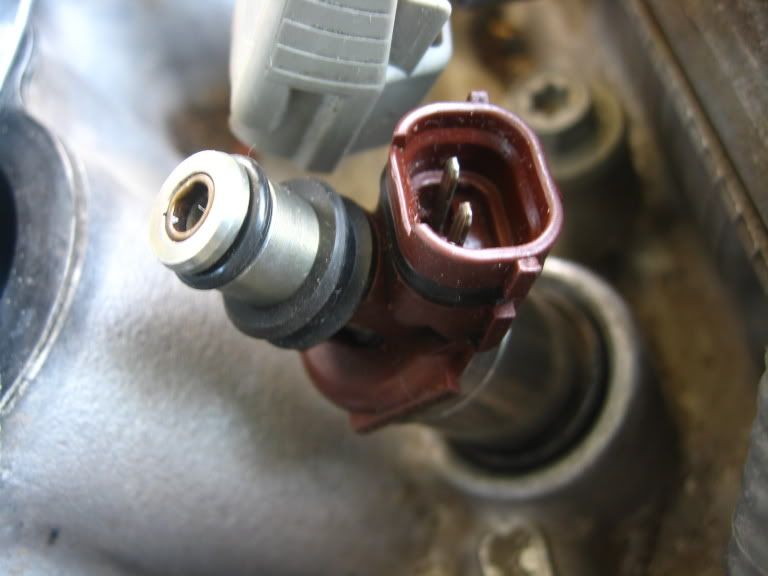 To keep the injectors from moving and to stay seated properly, all you'll need to do is bolt down the frame rails to factory spec and you're done....and ready to run pig rich on a stock 0% tune. I'm not sure how well the later 1mz ecus can tune it in closed loop, but mine did just fine.
In open loop though...I was hitting afrs probably around 8 or so at 7psi. My AEM wideband onl goes to a flat 10, but I could smell fuel beyond belief and the car was probably slower than stock.

So make sure you've set up a tune before installing these. Or find somebody who can help you street tune.
Last edited by
Eye8Pussies
on Tue May 06, 2008 10:57 pm, edited 1 time in total.
HaHa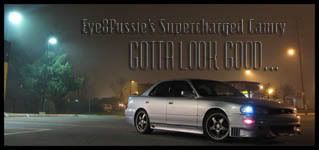 __________________
Ripped...and the girls are loving it.

SolaraGuy Street Racer

Posts: 1662
Joined: Thu Mar 09, 2006 9:35 am