Well, this is something I really, really didn't want to have to do. I'm usually not the type of person to put someone on blast. And I even told you Gabe, posting something like this is the last thing I wanted to do. But, you've left me no choice, the rest of the community needs to know and hopefully this post will motivate you to refund the $620 you still owe me. The $75 refund you sent me a year after our initial transaction was nice, but almost laughable.
So I guess we'll go ahead and get into it then. On Jan. 22 2012 I made a paypal payment to Gabe for some polyurethane motor mounts he was going to build for me. We had been discussing building my mounts for a little while previous to me making the payment. Oh yeah, I have screen shots of all conversations on SG, Facebook and text message between Gabe and I that I will post as well. Back to the story, Gabe quoted me a 3-4 week build time for the mounts, which I was more than fine with. So a few months pass and I start inquiring as to what is going on with my mounts...excuses, excuses and more excuses. Apparently, according to Gabe there are quite a few variations of the front mount on the gen 4-4.5 Camry. This was told to me in a message stating that "3 of your 4 mounts are complete" and months after the supposed 3-4 week wait time.
The pictures of our conversations will explain the story in much better detail than I can right now. But, bottom line is I've been waiting since Jan 22, 2012 to receive my full refund. And needless to say I'm quite pissed off. Just send me the rest of my money Gabe, I know you have it. I just checked the GLP Motorsports facebook page and from the looks of it you have plenty of money to buy various cars, performance parts and perform modifications on other customer's cars. Am I just not important enough of a customer to treat with some respect? If so, why? Did I not spend enough money for you to treat me with the same amount of respect and decency as others who have patronized your business?
The Paypal Proof: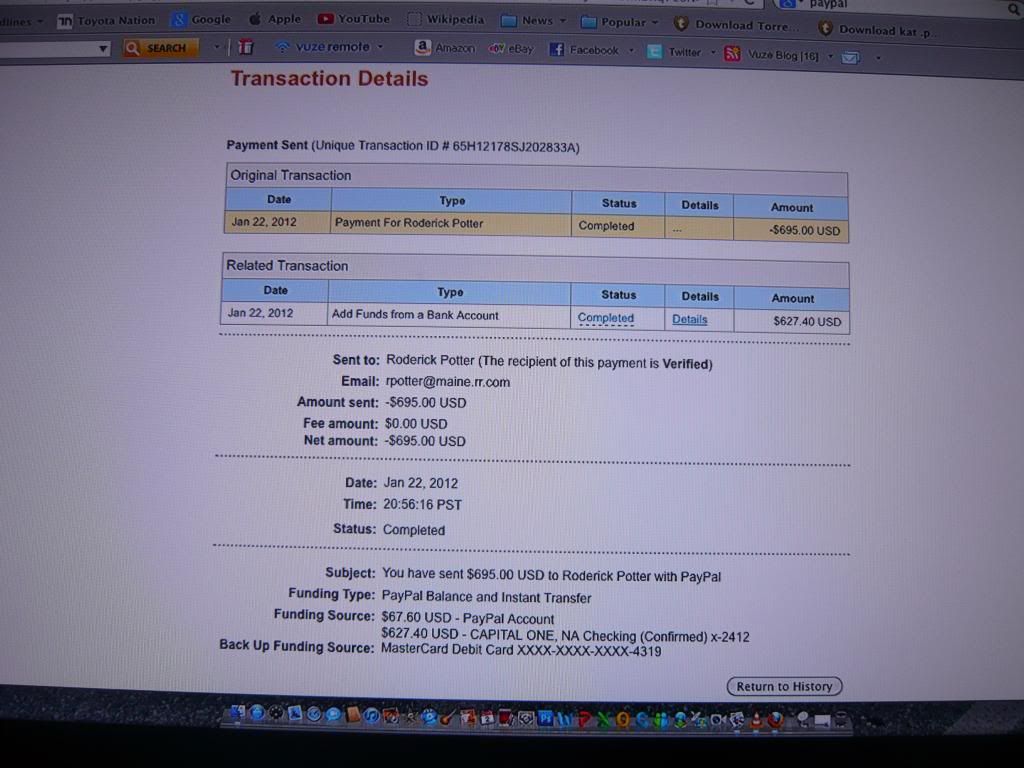 The Solaraguy Conversations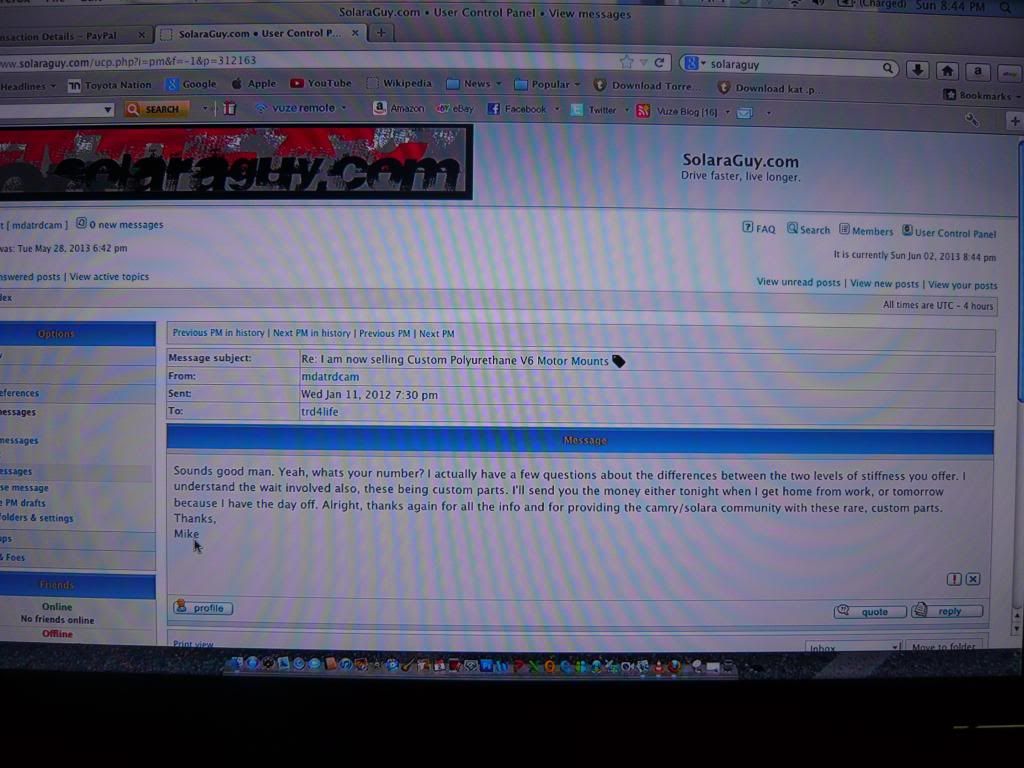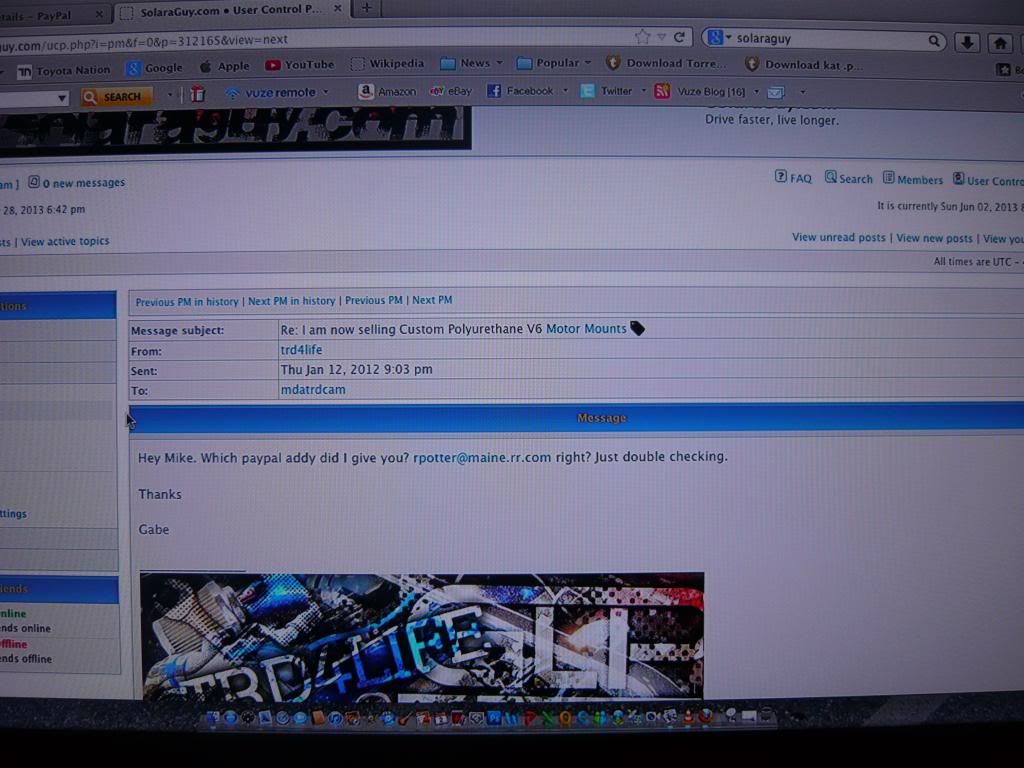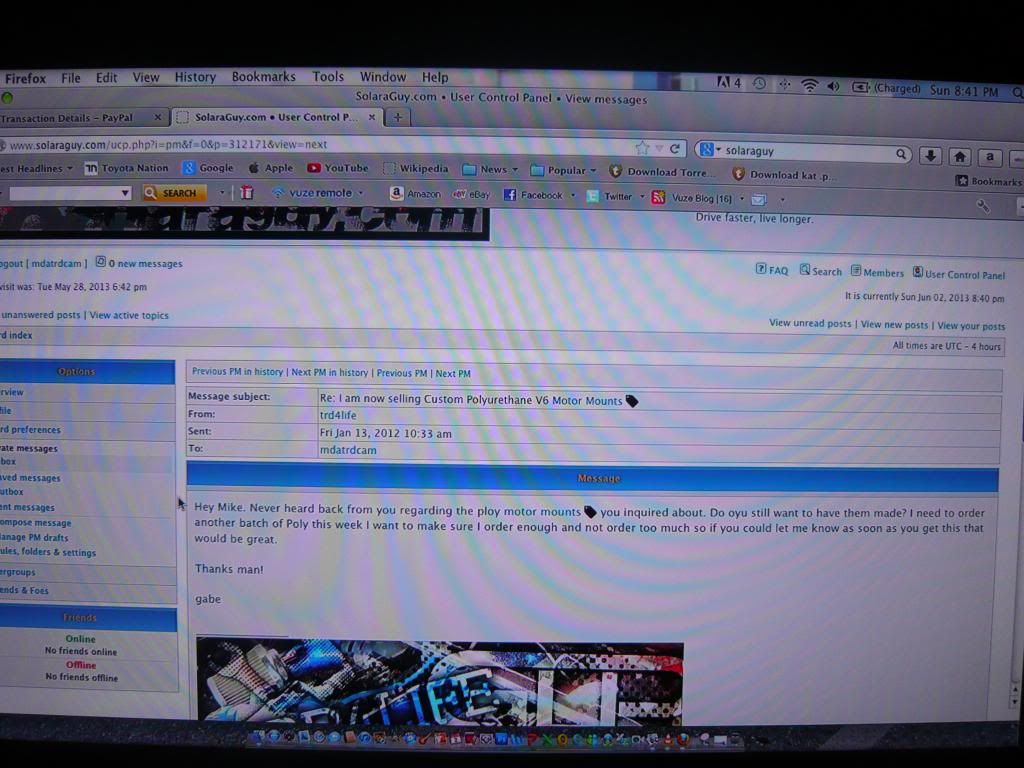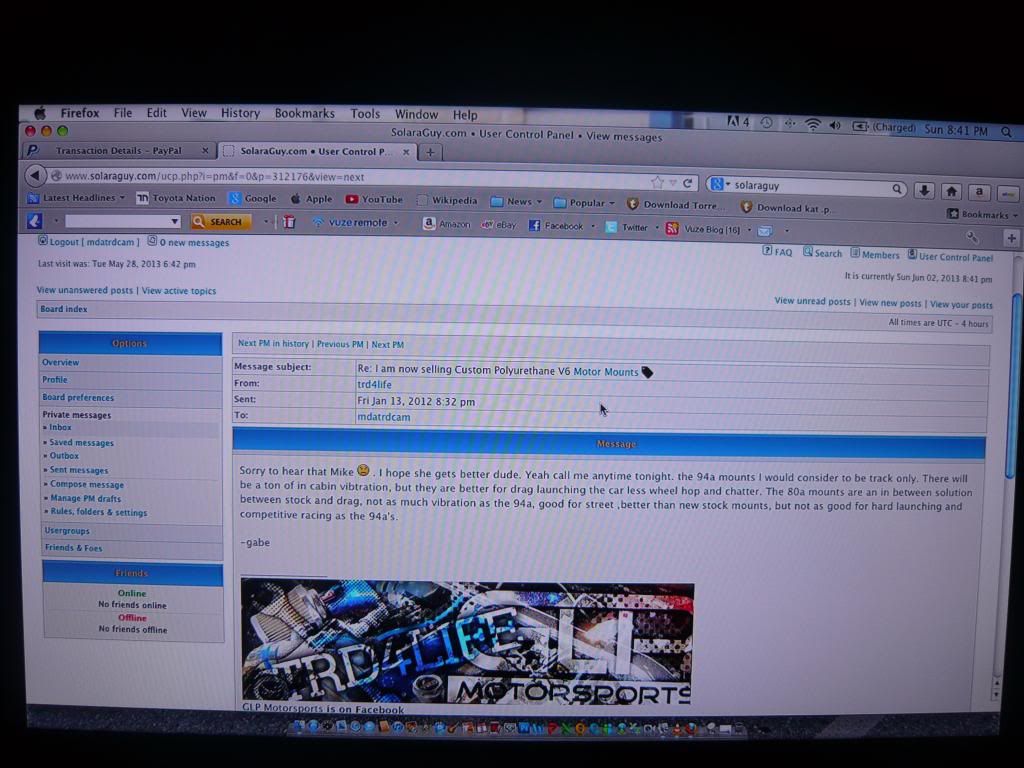 The Facebook conversations: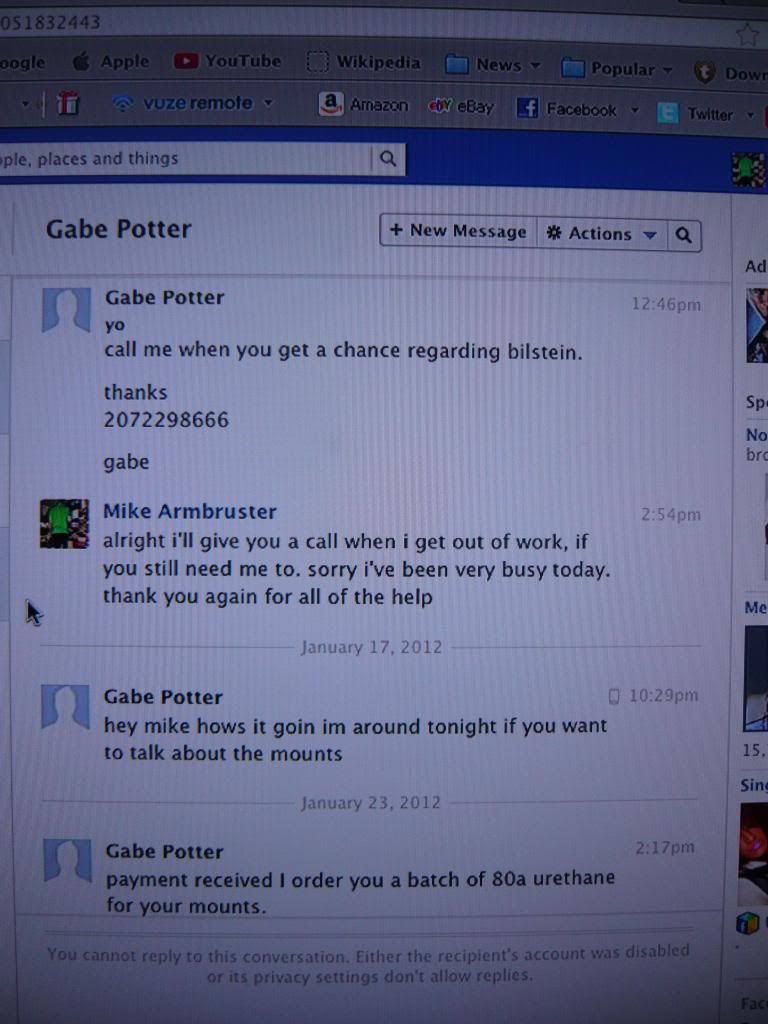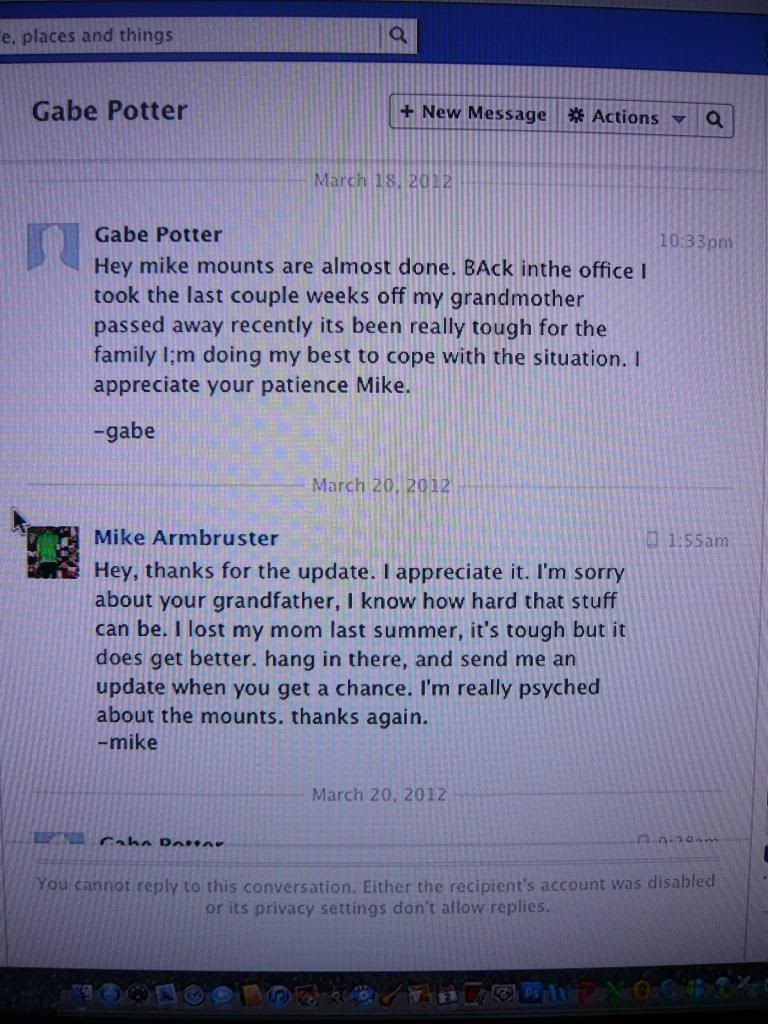 And Finally The Texts Between Gabe And I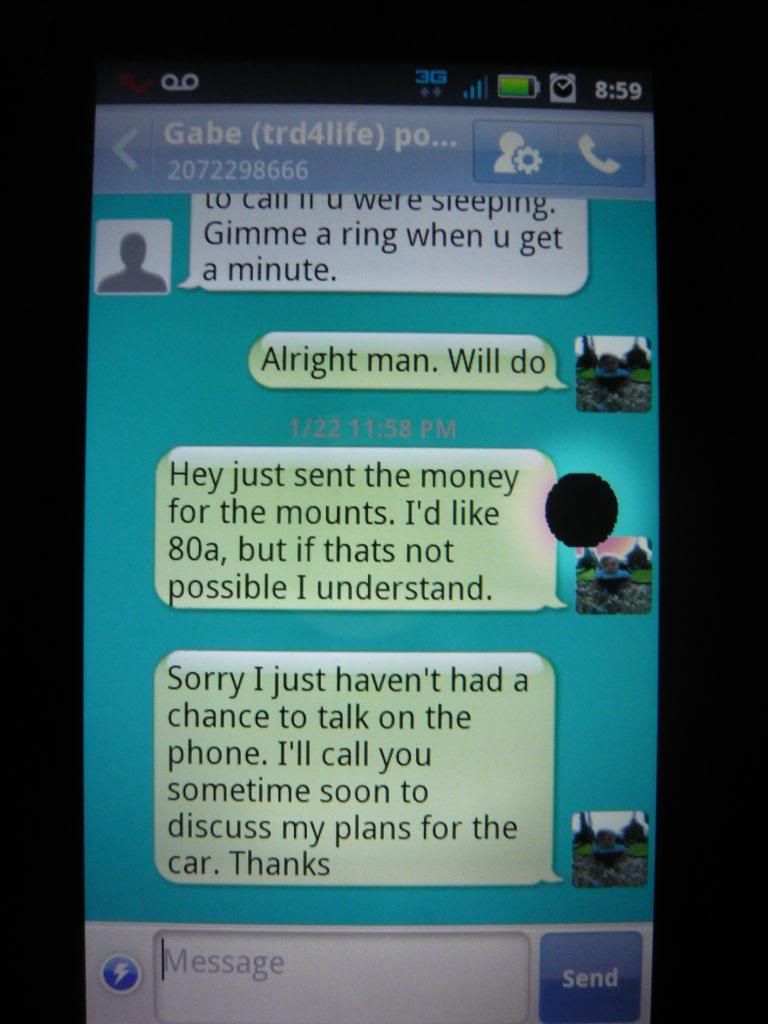 So, when can I expect my FULL refund Gabe? Why are you deciding to try and screw me? I hope this is enough proof for everyone to see and believe that Mr. Potter, who has seemingly endless funds when it comes to his own projects, has, I guess just decided I'm not important enough to be issued a refund...
-Mike Armbruster

Regular SolaraGuy Member

Posts: 162
Joined: Wed Mar 17, 2010 5:55 am
Location: Frederick, MD